Working Class Alphabet for DCC RPG • $5.95
Three new Classes for your game — a Demon-allied Warrior, a Master of Monsters, and a reanimated, reassembled Corpse! — three levels for each in a preview of the forthcoming Class Alphabet!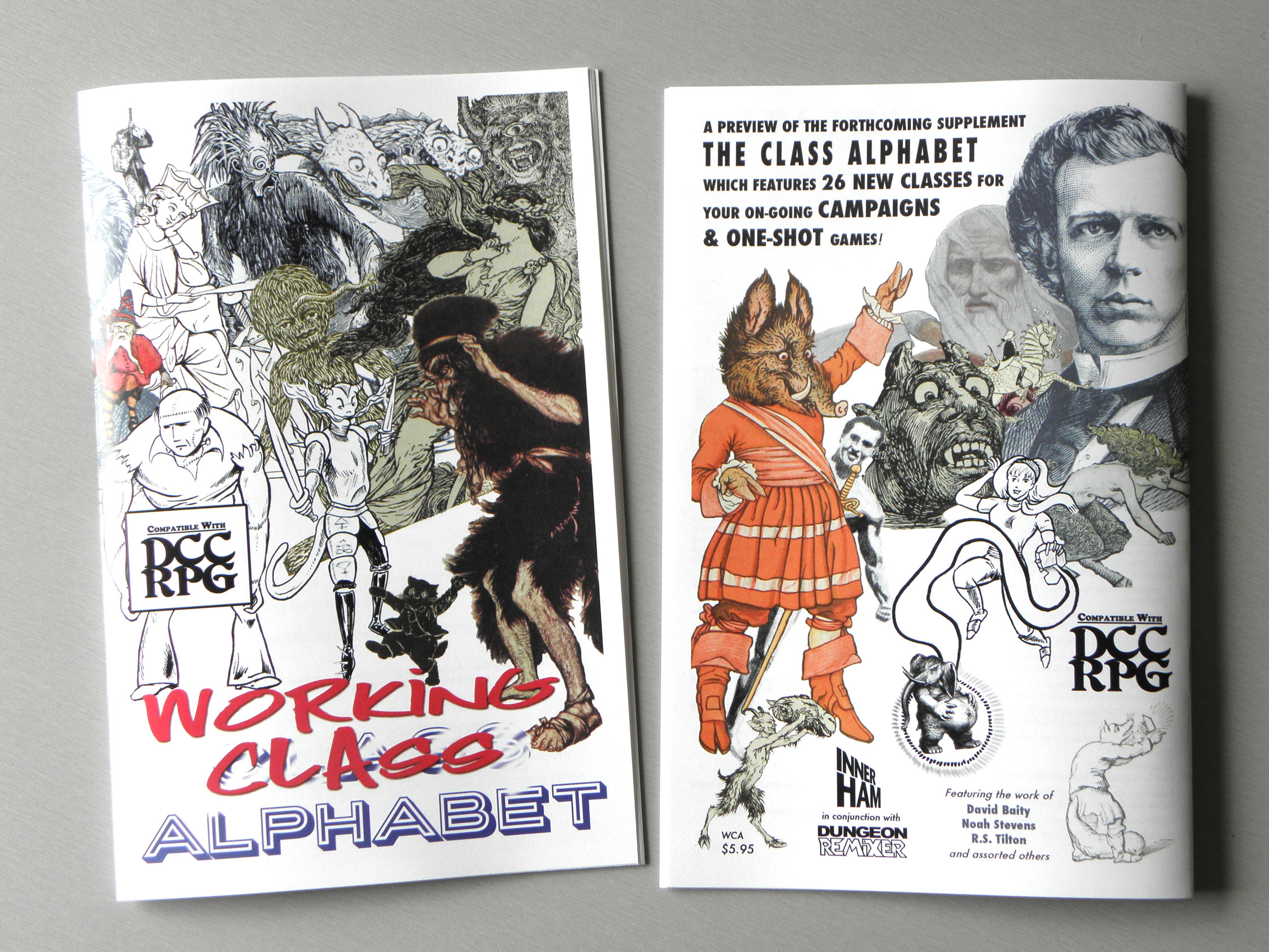 THE STANDARD EDITION IS SOLD OUT — BUT...
The first batch of WCA is still available! However, we goofed and some art looks pixel-y or mushy... [click the image for a sample]
Get a copy of the offical "Glitched Edition" for just $3.50!
Grab the zine in PDF format HERE!

Dungeon Crawl Classics and DCC RPG are trademarks of Goodman Games. For additional information, visit www.goodman-games.com or contact info@goodman-games.com.


Back to the Finest Products Created by Inner Ham ...Thus Far.
© 2018 bygrinstow